The illustrious couturiere's first U.S. solo museum exhibition. Words simply are inadequate to describe the beauty of her creations so I'll let the pictures speak for themselves. ps. totes regret I only had my iPhone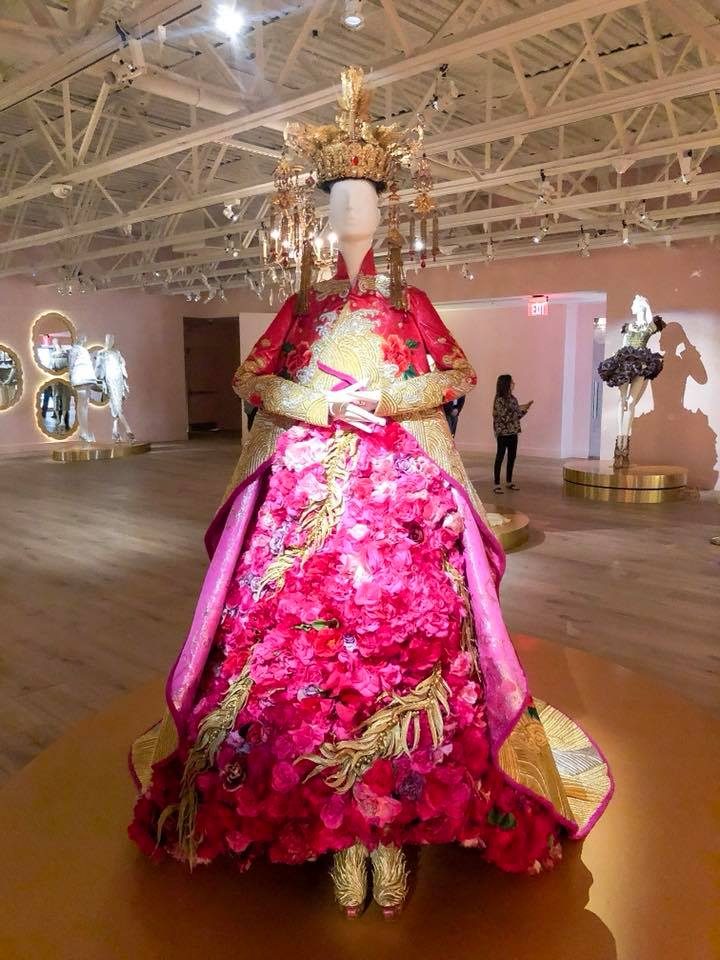 Fun fact: this particular dress is adorned with hundreds of vintage silk flowers that were found in an abandoned factory and took her team nearly 50,000 hours to restore.
Fun fact: this dress and cape is so heavy the model needs the assistance of 2-4 men to walk down the runway.